Industrial LNG
LNG deliveries all over Finland! We deliver gas with trailers, so your company is not dependent on the location of the gas network. We also deliver gas as a turnkey service, so you don't have to worry about getting gas, equipment or its installation and maintenance. You can read more about the turnkey service here.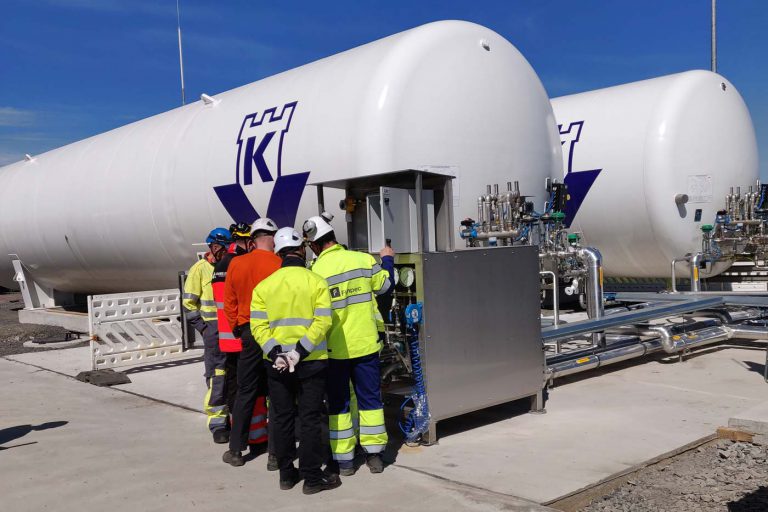 LNG deliveries on an order basis or as a service
We deliver LNG to our customers either on an order basis or as a service. As a complete solution, you can get the equipment needed for the use and transfer of gas, their installation and maintenance, and of course the amount of gas you need. If you wish, we can also be responsible for the operation of the LNG equipment.
LNG as a turnkey solution
We offer LNG solutions for the needs of industrial and energy companies as a turnkey service. We take care of the gas delivery as well as the installation and maintenance of the equipment 100%. Our service includes mapping of the current state, delivery planning, gas station construction and installation, as well as commissioning and maintenance. All this can also be acquired without investment with financial leasing.
Our experts are here to help you
If you need gas for continuous use, are planning an energy reform, or are considering outsourcing LNG management, contact us. We help to find and plan just the right solution for you.